I have this bump in rpms when I am slowing the car down to a stop.  If I am coming up on a light, I'l take the car out of gear and coast in.  Rpms drop to my idle (1150) but when I reach around 20 mph, rpms will surge to around 2000 and then fall back to idle.  It will do this a coupe times until I competely stop.  And even while completely stopped the rpm will surge randomly.
I took a log and it seems that the car is going in and out of idle state as i coast down or just am coasting out of gear with no TPS.
Just coasting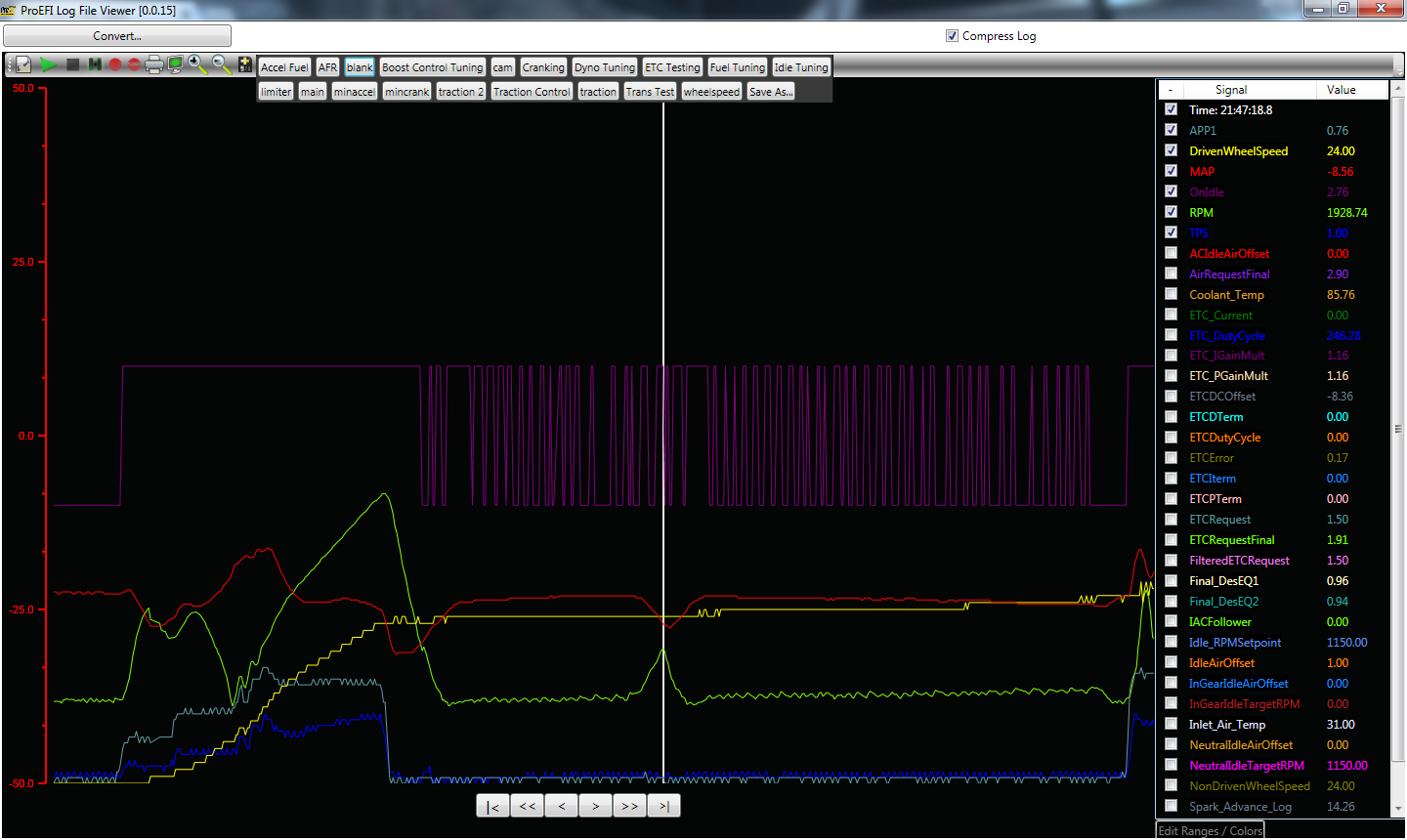 Slowing down to a stop
These are my idle settings.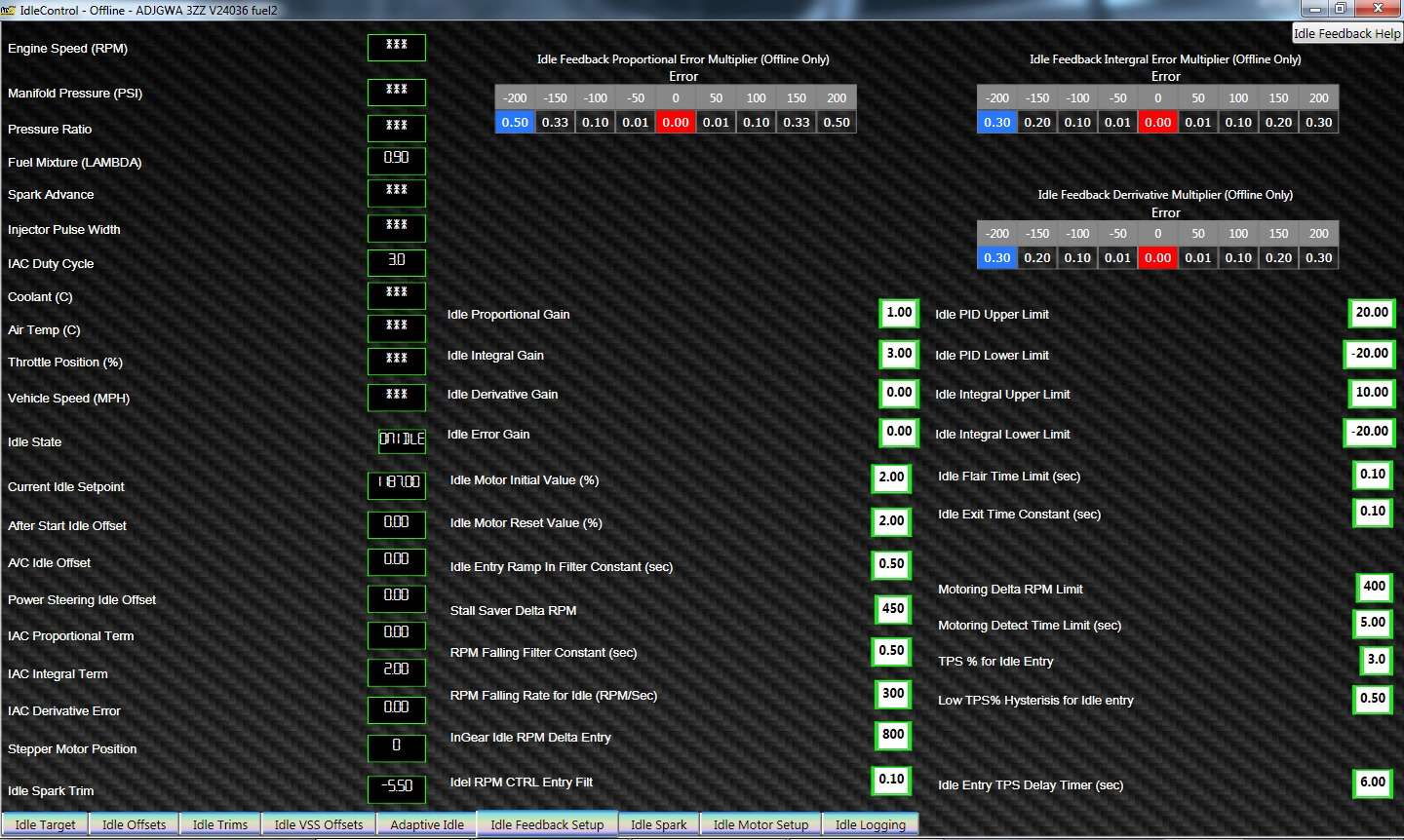 What do I need to adjust to make it stay in idle whenever i have my foot off the gas??
Thanks!